3 Reasons That Winter Is The Perfect Time For Home Remodeling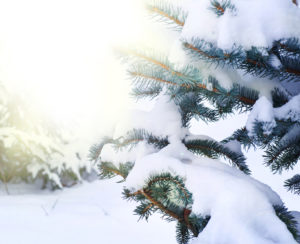 The winters here in New Hampshire can be quite rough, and while most homeowners tend to spend the winters relaxing, cooking, and spending time with family and friends, the winter can also be a great time to undertake that new interior remodeling project around the house, or getting those repairs done that you have been putting off. Despite what you might think to the contrary, the winter months can be the perfect time for remodeling projects for a number of different reasons. To help highlight just what a few of those reasons are, our team of professionals have taken the time to put together this short list that we hope you will find helpful. If you've been thinking about a new home remodeling project, but have just been waiting for the right time, here are just a few reasons that the winter months might be the best time to tackle that project.
Convenience In Scheduling
Generally, it is much easier for contractors to find time to schedule various projects during the winter months, especially if the projects are more for the interior of your home, simply because the demand for such projects is going to be much lower than it would otherwise be during the spring and summer months. Most homeowners tend to wait until the weather starts to warm back up outside before they schedule their remodeling projects, but by choosing to have these projects completed during the busier times of the year, there is a much smaller window of availability in service times, and you could easily find yourself having to wait weeks or months for your contractor to get time to fit your project in. By scheduling your project now in the winter, you can find a time that is convenient for you, instead of just having to take what's available.
Contractor Availability
With most contractors running a fairly busy schedule during the spring and summer months, they are generally going to have less time to go over your project with you and plan it out. During the winter months, however, your contractor is likely going to have a good deal more time on their hands, and this means more time to work with you directly and iron out the design of your remodeling project in much greater detail than they would normally be able to do. Choosing to get your remodeling project done now in the winter might be the difference between having your project completed in a matter of days vs. a matter of weeks during the spring and summer.
Avoid Manufacturer Spring Prices
Right now in the winter is the best time to find reduced prices on many of the materials and products that you might need for your home remodeling project. During this time of year, most manufacturers are trying to get rid of any leftover stock to make room for all of their new product that will be coming during the spring, and this usually means they are going to try and move that old product at close-out prices. Choosing to have your remodeling project completed in the winter is a great way to make your dollar stretch just a bit further, because as soon as the spring comes back around, you are likely going to see prices start to shoot up once more.
If you are looking for a Southern New Hampshire remodeling contractor, give us a call today at 603-582-0130 or fill out our online request form.