Knowing Your Options for New Hampshire Custom Decks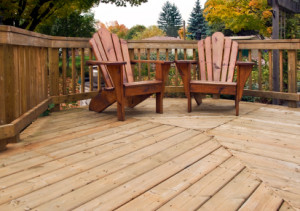 Adding a deck to your home can be a fantastic change. You'll end up using your yard more often, and may even find you and your family spending more time together outside. They're a great place for any social gathering. Plus, a New Hampshire custom deck can immediately raise the resale value of your home.
Of course, you'll want to make sure the that the professionals you hire are experienced and licensed professionals. Make sure they'll be able to design your deck from the ground up and build it professionally and expertly. The New Hampshire custom decks specialists you choose should be able to help you decide whether a single- or multi-level deck would be best for your home and purposes. And they should be able to help you design a deck easily blends in with the current theme and design of your home.
When you start planning your deck, the first thing to consider is location. Think of the size, shape, and the landscape that will surround it. You want your new deck to be an integral part of both your home and your landscape–sort of bridging the outdoor and indoor parts of your home. So keep these factors in mind throughout the process. And here are a few other things to consider when designing and building your New Hampshire deck:
Access
This first one comes back to location. Make sure you're building the deck in a place that convenient and accessible. You'll need to have proper access not just from the inside of your home, but to and from your yard as well. Also think about whether an existing door or wall will need to be removed, or if you'll need to add one.
Direction
Think about the direction that your home faces, and which direction your new New Hampshire custom deck will face. If there's going to be too much sunlight pouring in in the evening, you may way to consider installing some lattices to help give you some shade, or to protect you from cold and wind.
Privacy
When you're designing the deck, think about how much privacy you'll want from your neighbors and how visible you're making yourself to them.
Design
Custom decks should be an extension of your home. So you'll want it to naturally blend in with the aesthetics that are already a part of your home. Our New Hampshire custom deck building contractors can make sure your deck is a perfect extension of your home and that's it complementary to your landscape. We'll help you with the planning of your design, choosing materials, and always provide you with an honest and accurate estimate of the work we plan to do.
Materials
Most of the time, wood is used to build decks–usually a cedar wood or redwood, which is then stained and sealed. You may also want to consider using recycled materials.
If you are looking for a New Hampshire custom deck builder then please call 603-582-0130 or complete our online request form.