Adding Extra Living Space with Basement Remodeling: Use What You Have!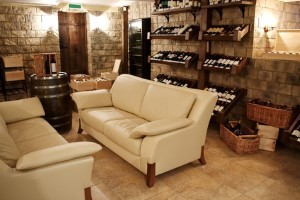 Have you been thinking about adding more living space to your home? If your house has a suitable unfinished basement, you should take advantage of all that space. It's much more cost effective than adding an addition to the house, yet gives you the same extra space that you are looking for.
Finishing a basement may create some concern about problems that may arise in the future with the new space such as mold and water issues. By hiring a professional basement remodeling contractor who specializes in finished basements, you can be assured that your new space will give you many years of trouble free enjoyment.
Some questions you should ask basement remodeling contractors before hiring them include:
Which methods will you take to manage water intrusion into the basement?
Which methods will you take to manage vapor diffusion from the living space?
What type of insulation will you use?
What type of a guarantee do you have?
Make sure the contractor has a good plan for your project. The design should include a method of keeping groundwater out of the basement, if groundwater has been an issue in the past. It should also have a way of preventing interior vapor from migrating through the wall cavity and condensing on the cold foundation wall. S.G. Construction achieves this by using an insulation called extruded polystyrene (XPS). Once adhered to the walls, it is sealed with a mastic and covered with both furring strips and drywall, or if more insulation is needed, a stud wall with cavity insulation (such as fiberglass), can be added to the interior side of the XPS insulation.
Be sure that the contractor will not use a stud wall and cavity insulation directly against the foundation wall. This will create the many problems often associated with finished basements. Now last, but certainly not least, make sure your contractor offers a good warranty that covers your new living space from mold growth, decay, and water intrusion.
Now that you know how cost effective basement remodeling is, call S.G. Construction today at 603-582-0130 or visit our finished basements contact form and you will be contacted by S.G. Construction ASAP. We will provide you with a free consultation and estimate, and answer any questions that you may have. Call today!
If you are looking for a New Hampshire Basement remodeling contractor then please call 603-582-0130 or complete our online request form.