New Hampshire Home Additions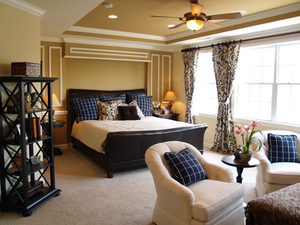 Often times as families start to grow, New Hampshire homeowners find they've out grown their homes. Instead of moving, many of them consider the possibility of hiring a professional to build New Hampshire home additions. Room additions and home expansions allow homeowners to extend the livable space within their home while also customizing their house to fit their current needs. At the same time, New Hampshire homeowners also save time and money when compared to the process of buying a new house. Plus, they don't have to give up the home they love so much already!
New Hampshire Room Addition Options
Whether you want to add a single room addition to your home or invest in a larger house extension, our construction specialists can assist you with your New Hampshire home additions. Expand square footage and customize your home with bedroom additions, sunrooms, or even a second-story add-on! Or give your home that extra customization it needs with a bathroom addition, dedicated family room, storage space, home office, or workshop. These are just a few of the types of home additions S.G. Construction has built over the years in New Hampshire. We also provide garage construction services, if that's the type of addition you are looking for. Whatever your plans are, the team of New Hampshire home additions specialists at S.G. Construction can help you with everything from the room design to the finished construction of your new addition.
With years of home construction and remodeling experience in New Hampshire, S.G. Construction is the New Hampshire remodeling contractor you can rely on to get the job done according to your satisfaction. We know all local building codes and can ensure your room addition is built to the highest standards. We are dedicated to providing quality craftsmanship and attention to detail at every turn, and want to make certain you love the finished product. We'll ensure your New Hampshire home additions flow seamlessly with the existing structure of your house, making it seem as though that extra room was always there.
As an established and reliable New Hampshire remodeling contractor, we understand the process of building home additions from the ground up. Our contractors obtain all permits and adhere to all building codes while providing the highest craftsmanship and level of efficiency during construction, all while offering fair pricing to our clients. You can rely on us to get the job done on time, within budget, and in a manner that leaves you satisfied.
If you are looking for New Hampshire home additions, please call us at to speak to a Customer Service Representative or fill out our online request form.