New Hampshire Garage Builders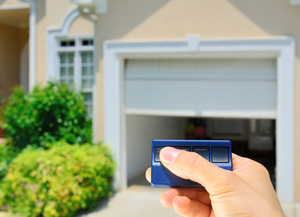 New Hampshire garages are often used for anything but parking the car inside. Many homeowners find the garage to be the perfect place for storing seasonal items, recreational gear, or using as a workshop for a particularly messy or involved hobby, such as gardening, painting or woodworking.  From workshops to dedicated seasonal storage spaces, garages can be as organized and attractive of an addition to your home as you want it to be, and the garage builder specialists at S.G. Construction are here to help  you achieve your goal for your garage.
Benefits Of Adding A Garage
We specialize in building garage additions in New Hampshire. Adding a garage to your home will add more than just real estate value. Another benefit of adding a garage to your home is extra security. Garages can house your vehicles instead of leaving them parked outside where they are more susceptible to vandalism, theft, and damages from the weather. Building a garage to store your vehicle in is a great investment. Not to mention, you can also use this space to store items that may not fit or be suited for the interior of your home, such as tools and lawn equipment.
Custom New Hampshire Garage
Since the garage has become one of those multipurpose home additions, it can accumulate a lot of items over a period of time. It can also depreciate and deteriorate due to constant use. Because of the fact that garages are mostly one room that guests do not usually go to, most homeowners take their garages for granted. When you want to transform your garage, call your New Hampshire remodeling contractor, S.G. Construction, and let us transform your garage into an exceptional living space for your family to use. We will build a custom garage to fit your needs, or remodel and expand your existing garage to better suit your needs. At S.G. Construction we construct both attached and detached garages, making it easy to get the style of garage you want for your home.
Your garage in New Hampshire could be serving as a much more useful space for family sooner than you think when you allow the experienced team at S.G. Construction to help you take advantage of this unique space. Contact our New Hampshire garage builders today to learn more about our exterior remodeling services and pricing for garages.
If you are looking for Garages in New Hampshire, please call us at to speak to a Customer Service Representative or fill out our online request form.