New Boston Home Remodeling & Custom Deck Building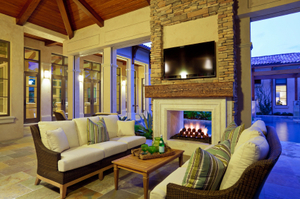 When we ask homeowners what they expect from a professional New Boston remodeling contractor or deck builder, S.G. Construction listens. You want reliability, and we deliver. You ask for fair pricing, and we make sure our services are competitive and affordable. You want experienced contractors that are courteous – we give them to you! When it comes to home remodeling in New Boston, NH 03070, S.G. Construction wants to ensure we are meeting your needs. Give us a call at 603-582-0130 today to learn more about our company and what our remodeling contractors in New Boston, NH 03070 can do for you.
New Boston Bathroom & Kitchen Remodeling
At S.G. Construction we have remodeled many kitchens and bathrooms in New Boston, NH. If you are interested in completing a New Boston bathroom remodeling or kitchen remodeling project, our team will be happy to advise you on design and material choices as well as come out to your home to get a sense of what you want in the context of what is possible for your space.
New Boston Custom Decks
Custom decks are becoming more and more popular for New Boston homeowners as a way to enjoy the outdoors and take advantage of exterior property space. A well-designed and built custom deck will transform your backyard into a sanctuary for relaxation and entertaining that allows you to enjoy the outdoors while also accentuating your home. S.G. Construction's team of professional New Boston deck builders has built and installed hundreds of decks and patios in the area, and we will help you create the perfect outdoor deck for your family to enjoy for years to come.
New Boston Garage Construction
With the economy today many homeowners are thinking about adding space to their current homes rather than going through the hassle of buying a new home when the need arises. Especially if your home has the floor plan you like and it is already decorated to your tastes, home additions in New Boston are a great investment. One type of home addition many homeowners overlook, however, is garage building. Adding a garage to your New Boston home can make storage and protecting your vehicles and tools a much easier and aesthetically appealing process. Call S.G. Construction if you want to invest in garage building in New Boston, NH – we're happy to help!
S.G. Construction appreciates your feedback. Please give us more time to collect your reviews and they will be displayed below.
---
Recent articles about Home Remodeling in New Boston, NH:
Kitchen Remodeling on a Budget

If you've been thinking about a kitchen remodel you probably know how expensive it can be for professional kitchen remodeling services. There is a lot involved with an extensive project; there are more contractors on the job, more variables, and many other challenges to be dealt with which means higher job costs. You need to...

Read More
Hillsboro Bathroom Remodeling Tips and Ideas

Hillsboro bathroom remodeling will make an impact to the overall value of your home. No matter how small or big it will definitely bring about difference. There are several things you need to consider before doing any remodeling project. The easiest way is to do surface alterations. You won't have anything replaced at all. This...

Read More
If you are looking for a reliable New Boston remodeling contractor or deck builder please call 603-582-0130 or complete our online request form.