Do You Need a Kitchen Design in Your New Hampshire Home?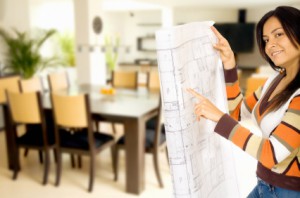 There are not many New Hampshire kitchen design specialists that can deliver such amazing quality kitchen designs. Call the crew at S.G. Construction when considering your next big renovation project. We like to focus on kitchens because we know them best. Don't wast anymore time thinking and start doing.
You'll love you new kitchen and that's a guarantee. Our designers put a lot of thought into their kitchen designs. That's why we're able to get you such amazing looking kitchens. If you want superior quality, then you've come to the right place.
Kitchen designs such as new flooring combined with custom cabinetry can be the key to a beautiful looking kitchen. But, it doesn't have to stop there. Our kitchen designs are to die for. If you've lost that love & feeling for your kitchen, then have all of it remodeled.
Functional New Hampshire Kitchen Design
When you call on the New Hampshire Remodeling Contractors at S.G. Construction, you're not only getting a kitchen designs that are aesthetically pleasing, but functional as well. You'll get to use your kitchen for socializing, entertaining and cooking.
We're known as the New Hampshire kitchen design experts in the area. Our techs have been doing remodeling for many years as we can do just about any room in your home, so give us a call and let's discuss how you want your kitchen to look.
Kitchen Design Options
It doesn't matter what type of kitchen you have. Our guys can remodel smaller cottage-like ones to huge eat-ins. It's your choice and we want to be the ones who can deliver it to you. Pick out your style today and let's start turning your modern kitchen into a traditional one.
Modern kitchens are very minimal. They normally consist of a small breakfast bar, a one-drain sink and countertop stove. If your kitchen is much smaller than traditional ones, then let us work with the space that you have.
Traditional style kitchens are very typical, but they can still look great. We'll get you the color scheme that you want along with matching cabinets all around. Your kitchen is going to look like it's straight out of a magazine by the time we're through with it.
Rustic style kitchens are simply amazing. Their looks are based on the rustic appeal of a log cabin as they are surrounded by cedar and other types of woods. We normally match the wood grains with stainless steel appliances for a look like no other.
We can go on and on all day about different styles of kitchen designs, but the one that most city-dwellers thrive for is the industrial look. These kitchens are built around all stainless steel appliances as the color scheme is white or related light color pattern.
Call today to get you New Hampshire kitchen design from S.G. Construction. We wan to please you by creating your new kitchen.
If you are looking for a New Hampshire kitchen design contractor then please call 603-582-0130 or complete our online request form.