Hillsboro Home Remodeling & Custom Deck Building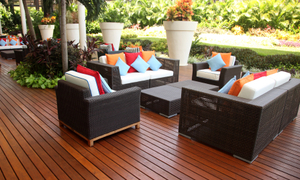 Every year, S.G. Construction successfully performs numerous projects in home remodeling in Hillsboro, NH for homeowners. That's why our Hillsboro remodeling contractor and deck builder crews are experienced and know how to get the job done right. From the training we invest in to the years of service we've provided our community in the home remodeling and construction business, S.G. Construction is the name you can trust when it comes to remodeling your home's interior and/or exterior. Your first step is to schedule a free consultation with one of our talented Hillsboro remodeling contractors. We pride ourselves on providing an exceptional experience and custom service every step of the way, and we look forward to working with you to add value and beauty to your home in Hillsboro, NH.
Hillsboro Bathroom & Kitchen Remodeling
Kitchen and bathroom remodeling jobs typically take anywhere between 3 and 5 days for a minor renovations to 2 – 3 weeks for a more major home remodeling in Hillsboro, NH. Having the materials, appliances and etc. on the job site will help your kitchen or bathroom remodeling project along. Sometimes a kitchen remodeling project can be held up because a counter, cabinet, or appliance may be on back order or unavailable. The best way to assure your Hillsboro kitchen remodeling project goes smoothly is to make sure the materials and appliances you select are purchased and available at the outset of the project. S.G. Construction can help you with all this and more when you hire us to manage your kitchen or bathroom remodeling in Hillsboro, NH.
Hillsboro Custom Decks
Our custom deck designs are popular home improvements that not only add to the value of your home, but also provide a focal point for enjoying the outdoors in Hillsboro, NH. Our Hillsboro deck builders can make your custom deck freestanding or attached to the house, featuring a roof, benches, matching flowerpots and ornate railings – whatever you want! Call our Hillsboro deck builders to learn more about our custom decks and the services we can provide you.
Hillsboro Garage Construction
Garages can serve multiple purposes in Hillsboro, NH. Garages can be used as both a car park and a tool shed. Garages can also be used as playrooms for kids and as a work room for your hobbies. A garage addition can add a large amount of living space to your home as well as raise your property value. Let our Hillsboro garage building specialists advise you as to the best solution for your home, and provide you with optimum results for your new garage.
S.G. Construction appreciates your feedback. Please give us more time to collect your reviews and they will be displayed below.
---
Recent articles about Home Remodeling in Hillsboro, NH:
10 Ways to "Go Green" with Your Bathroom Remodeling Project

More and more homeowners are finding value in creating environmentally friendly living spaces when remodeling parts of their homes. Having an environmentally friendly home isn't only good for the environment, but it's safer and healthier for you and your family as well. Plus, conserving energy and resources will help you save on energy costs. "Going...

Read More
Concord Kitchen Remodeling: Common Kitchen Design Issues

You have probably heard of disasters happening during a remodeling project, letting alone a foremost renovation like that of a kitchen. The problems tend to be lighter and easy to handle when a kitchen is not overhauled and just being updated. Home owners who are thinking about investing in Concord kitchen remodeling and entire design...

Read More
If you are looking for a reliable Hillsboro remodeling contractor or deck builder please call 603-582-0130 or complete our online request form.