Residential Construction Professional in Southern New Hampshire
Henniker Remodeling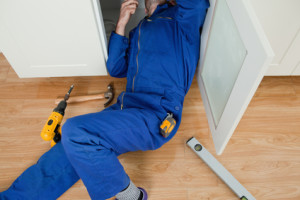 S.G. Construction LLC is a professional Henniker remodeling company. We have been a Southern New Hampshire Residential Construction company for several years.  Our full-service remodeling contractors pride themselves in providing the best finished product for home owners. We specialize in remodeling the interior and exterior of your home.  Some of our services include:
Basement Remodeling
Bathroom Remodeling
Kitchen Remodeling
Home Additions
Decks & Porches
Garages
Patios
S.G. Constructions LLC is your best choice in Southern New Hampshire for quality home renovations that you can trust to be done on time, in budget and just like the design.  Our skilled designers can help you design unique feature throughout your home. These features can make your home more enjoyable to your family and make it easier to sell.
Henniker Bathroom Remodeling
S.G. Constructions LLC specializes in remodeling bathrooms in Southern New Hampshire. Our contractors can do everything from simple cosmetic upgrades to complicated remodels.  Unique design features can be created especially for your home. These features can make your home more marketable.
Our professionals will work with you from the first walk through to the final day on the job. Our workers are dedicated to making your home the best in Southern New Hampshire.
Henniker Kitchen Remodeling
Having an out of date kitchen can decrease the resale value of your home drastically, and it can make cooking in your kitchen big hassle.  If your kitchen is way past due for an upgrade, the professionals at S.G. Construction LLC can help.
Our employees can work around the current design of your kitchen, or our designers can help you come up with a completely different design that best suits your lifestyle. Changing your kitchen can change the feel of your entire home. Adding new appliances doesn't just make your home more pleasing to the eye, it can make it more useful too.
Henniker Basement Remodeling
S.G. Construction LLC can help you take advantage of the unused space in your current basement. There are several different options when it comes to redesigning your basement, and our professionals can help you find the design that is perfect for your family.  Basements can be remodeled into an extra living space, an extra bedroom or an office space.  The design possibilities are endless, and our team can help you decided what design will best suit your family's needs.
The quality of the work done by our construction workers is reliable and long lasting. Our contractors understand how important your home is to you and your family.  We vow to treat your home with respect.
---
IPE Deck Addition

Scott and Company did an excellent job installing an IPE deck at our house. They are knowledgeable and get the job done right! They even went above and beyond to fix issues with our siding that they discovered while building the deck. Great company, great craftsmen. Highly recommended.

---



very easy

S.G. Construction was very easy to work with, were great about communicating quickly, and the finished product looks great. I'm having them come back to do my kitchen next.

---



Recent articles about Home Remodeling in Henniker, NH:
What You Need To Know About Concord Custom Decks

Custom decks are great features to add to the exterior of your home. Not only will they provide your family with a great place to enjoy the outdoor life, but they will also improve the appearance of your house and increase your overall market value. When choosing your Concord custom deck builder, make sure that...

Read More
If you are looking for a reliable Henniker remodeling contractor or deck builder please call 603-582-0130 or complete our online request form.