Residential Construction Professional in Southern New Hampshire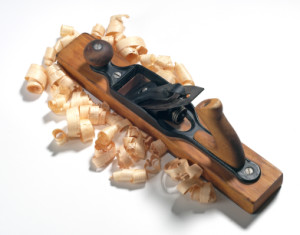 Home renovations can help you get all the things from you home that you want without building a brand new home.  S.G. Construction LLC is a Southern New Hampshire Residential Construction company, who can help you get the most out of your home renovations. Our company offers remodeling services interior and exterior of your home.  Some of those include:
Basement Remodeling
Bathroom Remodeling
Kitchen Remodeling
Home Additions
Decks & Porches
Garages
Patios
Remodeling your home doesn't have to be a tiresome task. Our professional designers at S.G. Construction LLC create quality designs for your home that will highlight its best features. You can count on our construction to be done with excellent craftsmanship, in the allotted time and within your budget.
Deering Bathroom Remodeling
Your bathroom can become an unique feature in your home. Renovating your bathroom is a quality investment that is sure to pay off when it comes time to sell your home. S.G. Constructions LLC has dedicated designers to help you find the perfect layout for your bathroom.
If you want to add simple cosmetic upgrades or major redesigns, our professionals can handle the job. While it is cheaper to keep your original plumbing, our designers can help you move everything around or find a perfect solution that doesn't involve changing your piping system.
The workers at S.G. Constructions LLC are excellent craftsmen who can install the latest in showers or stylish bath tubs.  Adding a spa-like feature to your home can add a relaxing touch and be a unique addition.
Deering Kitchen Remodeling
S.G. Constructions LLC can help you make your out of date kitchen, the heart of your home again. Your kitchen is where your family cooks, eats and hangs out.  It needs to be functional.  Our professionals can create a new layout for your kitchen that can change the shape of your home.  Adding new appliances can make using your kitchen a delight.
Our experts are trained to provide you with quality workmanship that will be long lasting and durable.
Deering Basement Remodeling
Right now your basement may be full of junk and unused space. This space could be used for something more pleasing to your entire family. S. G. Constructions LLC can help you remodel your basement into an additional bedroom, an office space or an extra living room.
Finishing your basement is also an extra selling feature that can add extra value to your home without costing a fortune in renovations.
Our company employees Southern New Hampshire's best in construction. Our professionals are talented and can build long lasting products.
---
IPE Deck Addition

Scott and Company did an excellent job installing an IPE deck at our house. They are knowledgeable and get the job done right! They even went above and beyond to fix issues with our siding that they discovered while building the deck. Great company, great craftsmen. Highly recommended.

---



very easy

S.G. Construction was very easy to work with, were great about communicating quickly, and the finished product looks great. I'm having them come back to do my kitchen next.

---



Recent articles about Home Remodeling in Deering, NH:
How a Patio Addition Can Improve Your Home and Yard

As the warmer parts of the year move in, your yard and landscape are becoming a much bigger part of your home and your life. During the summer months, hosting friends and family for a small barbecue or having large gatherings and parties at your house are great ways to spend your time, and chances...

Read More
If you are looking for a reliable Deering remodeling contractor or deck builder please call 603-582-0130 or complete our online request form.