Concord Home Remodeling & Custom Deck Building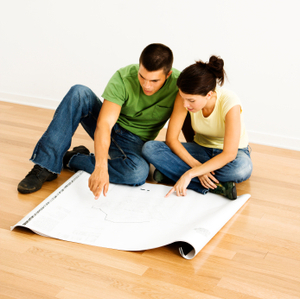 S.G. Construction is the Concord remodeling contractor homeowners prefer, for many reasons. Not only are we an established local company, but we provide a wide range of services to help our clients complete their home remodeling in Concord, NH 03301. Some of our home remodeling services include tasks such as garage construction, deck building, kitchen remodeling, bathroom renovation, and more. From building complete home additions to updating small bathrooms, no project is too large or small for our home remodeling contractors in Concord, NH 03301. So don't hesitate to give us a call to discuss the details of your remodeling project with us! S.G. Construction looks forward to working with you.
Concord Bathroom & Kitchen Remodeling
A wide variety of options are available to help you make your bathroom or kitchen remodeling project both the fun and functional. That's part of the reason why these type of home remodeling projects are so popular among homeowners in Concord, NH – there are so many possibilities, and you're guaranteed updating these spaces in your home is going to have a major effect on the overall look, feel and value of your home. A well-planned bathroom or kitchen remodeling in Concord, NH can transform your home into a sanctuary for relaxation and entertaining that also accentuates your home's distinct style for years to come – just make sure you have the right Concord remodeling contractor, like S.G. Construction, to help you turn those ideas into a reality.
Concord Custom Decks
Was there a wood deck attached to your home when you were growing up as a child? It may have opened from the kitchen, dining room, or family room, but it was probably a plain rectangle with a couple deck chairs and a grill. Today's decks are anything but boring. Whether you want a traditional style deck or a custom design, our Concord deck builders are happy to assist you. Memorial Day, Father's Day, the 4th of July, and Labor Day weekend are all great times to celebrate out on the deck – call S.G. Construction today to have your custom deck building project completed before the holidays!
Concord Garage Construction
There are many other uses you can get from building a garage onto your home other than using it to store your vehicles. For example, many remodeled garages work great as workshops and playrooms for children and teens that like to play musical instruments or have hobbies that often result in frequent messes (such as paint spills, etc.). You could even use your garage as a spare room or rentable apartment. So just because you hire S.G. Construction's team of Concord garage builders to build a garage, it doesn't mean that you can't change the space's primary function in the future nor does it have to be a boring, standard garage! We're full of possibilities!
S.G. Construction appreciates your feedback. Please give us more time to collect your reviews and they will be displayed below.
---
Recent articles about Home Remodeling in Concord, NH:
What You Need To Know About Concord Custom Decks

Custom decks are great features to add to the exterior of your home. Not only will they provide your family with a great place to enjoy the outdoor life, but they will also improve the appearance of your house and increase your overall market value. When choosing your Concord custom deck builder, make sure that...

Read More
Kitchen Remodeling on a Budget

If you've been thinking about a kitchen remodel you probably know how expensive it can be for professional kitchen remodeling services. There is a lot involved with an extensive project; there are more contractors on the job, more variables, and many other challenges to be dealt with which means higher job costs. You need to...

Read More
If you are looking for a reliable Concord remodeling contractor or deck builder please call 603-582-0130 or complete our online request form.